On Standing Up (Light): a few thoughts on moving from close-up to stand-up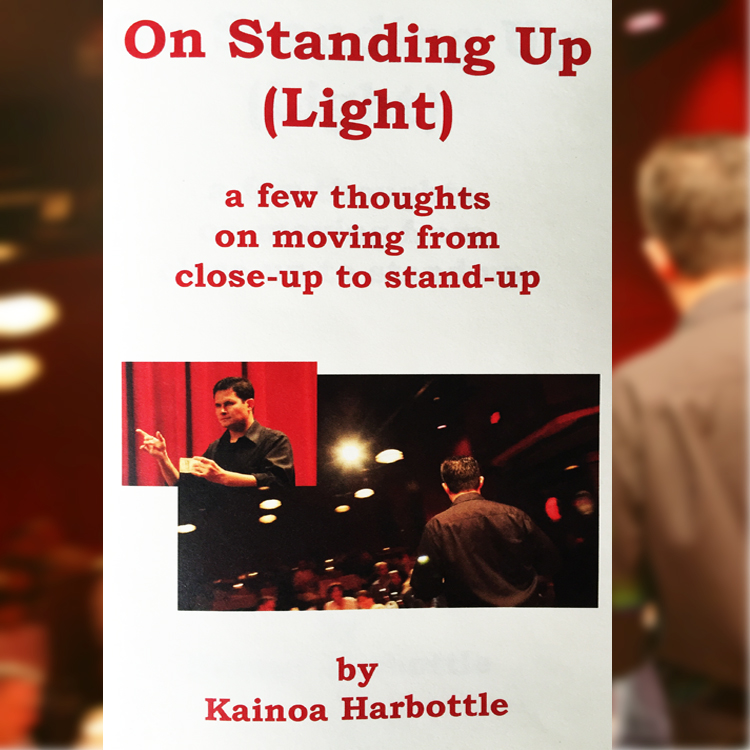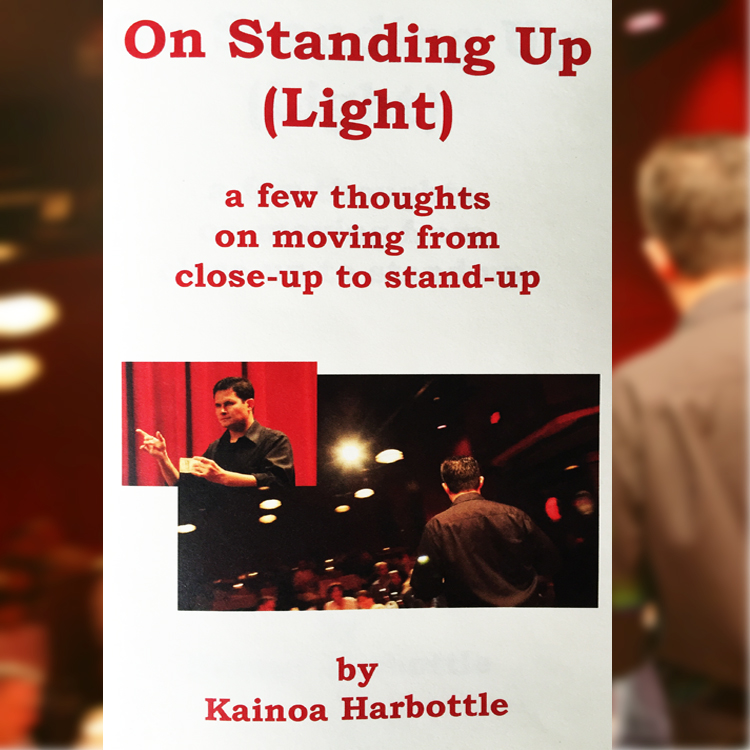 sold out
On Standing Up (Light): a few thoughts on moving from close-up to stand-up
Eventually the close-up artist is drawn to the world of stand-up magic--sometimes out of choice and sometimes out of necessity. In this 32-page collection, you'll find some of Kainoa's thoughts on making that transition, along with a few effects to clarify his ideas.
On Standing Up includes
"On Bills and the English teacher": Kainoa's presentation for "Richie's Double Bill Switch," which has been his opener for almost two decades.
"Opener Theory": a lengthy discussion of what an opener should accomplish using examples from "On Bills and the English Teacher."
"Boku No Kaado": which in Japanese means "My Card"--Kainoa's treatment of "Chicago Opener" for stand-up.
"Neat Freak; or Drilling the World for Oil and Water": this card routine performed from a shuffled deck in use combines a number of effects to turn the spectator into the real source of magic.
This is an enjoyable collection that is well worth study for the serious student of close-up and stand-up.